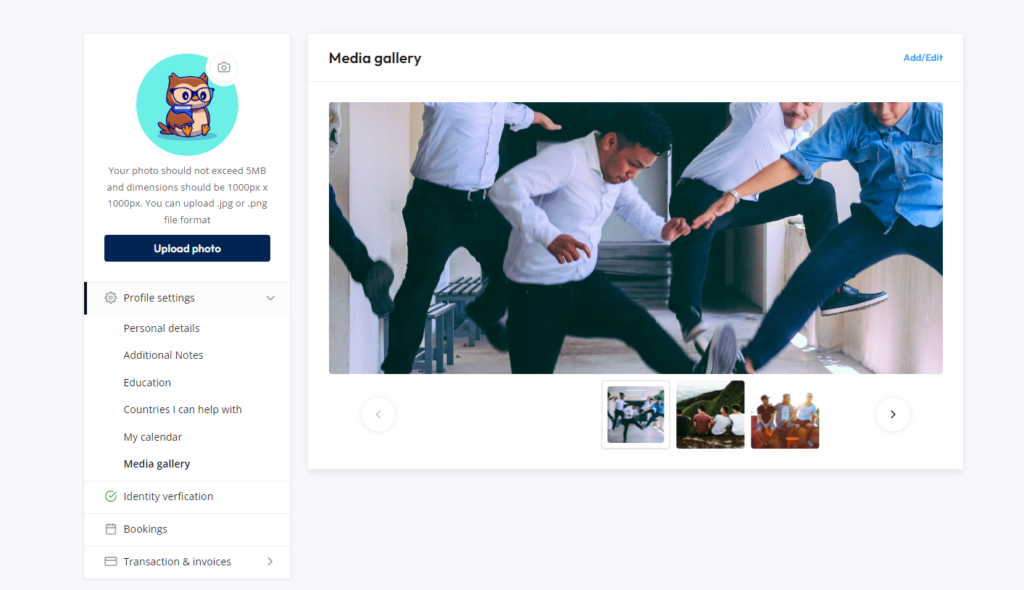 This is another important key point of interacting with the student even before your meeting. Use the media gallery to show key moments within your life, such as graduation, with friends on a trip, pictures on university campus.
Your students will be able to see these images right at the top!
If you're wondering on how to achieve a 1200×1200 size, here's a simple 5-step guide:
Make a Canva account by logging into Google
Click the "Create a design" button in the top-right corner
3. Click "Custom size" in the drop down
4. Make both the width & the height 1200×1200
5. Upload your images and bring them onto the canvas!
And Voila! You're done.
---
You can also use this website, which might be lower quality, but will get the job done much faster!