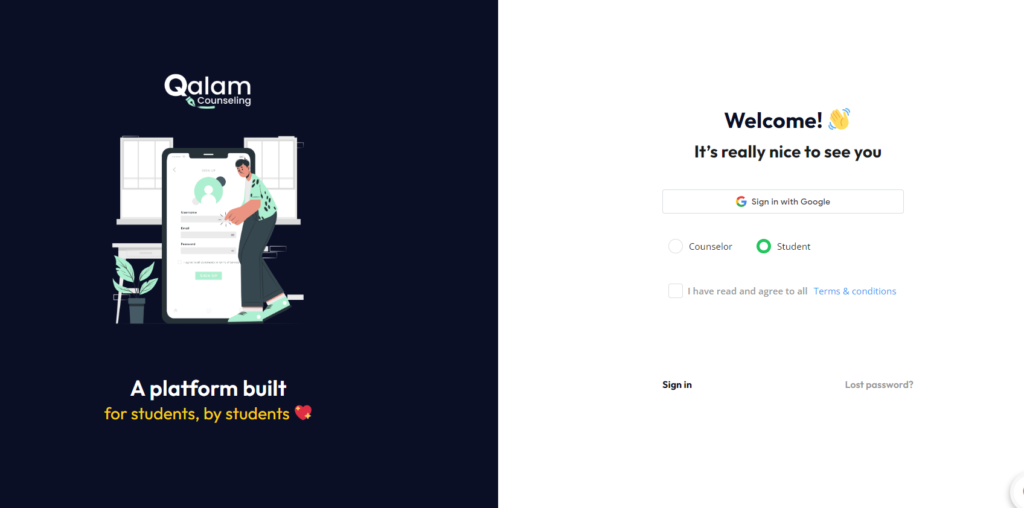 Head over to the Qalam account signup page.
Input the details required & choose the Counselor option (you will be prompted to do so after you login via your Google account).
Voila! Welcome to your Counselor Account.
But you're not just done yet – let's customize your profile and verify your credentials (after which you will be listed on the platform). To do this, follow the next few sections in the knowledge base. See you there 👋!