In this section, we'll review how your slots are managed and how the meetings with your counselors work.
Booking a meeting
Choose a counselor from the directory linked here
Click the "Book a Slot" button on their profile
3. Detail when you would like to meet them
4. Pick a meeting time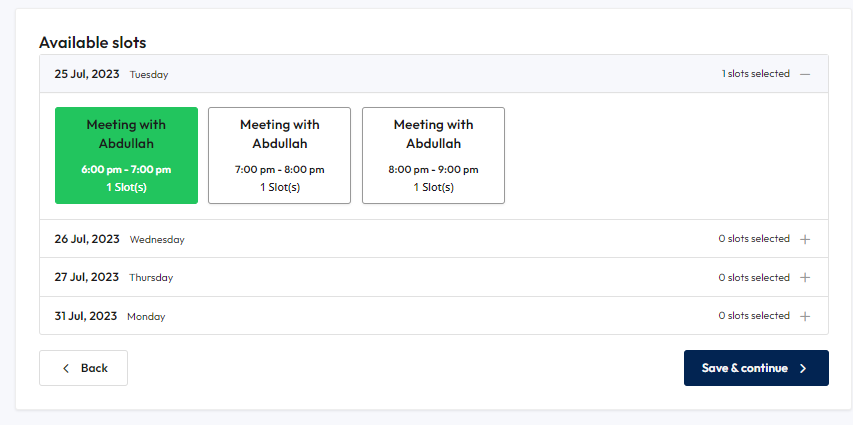 If you would like to book for a friend or someone else, you can provide their details as well!
5. Proceed to checkout
Meeting booked. What's next?
Once your meeting is booked, you & the counselor receive emails informing you of the time & details around it.
The counselor will then confirm the meeting from their end & add details for you both to meet online – here's what happens from their end.
Once the details have been added, you will receive a follow-up email informing you of it & will be able to find them in the "My bookings" section in your profile.
Reviewing the counselor
After your meeting is concluded, you can review it to let us know how your experience was & give a rating to the counselor as well.
This helps greatly in tracking how a counselor is doing and lets your peers know what they're like!
Canceling an appointment
You can also cancel an appointment, for which you would be asked a reason. This is important, and if you'd like a refund, you must fulfill the relevant conditions appended in the policy here.