When wanting to chat with a counselor, you simply have to click the "Let's talk now" button on their profiles. Once you've done this, you can access them through the inbox whenever you want.
Accessing your inbox
Click your profile picture in the header, and then your inbox
2. Click the Messenger icon located at the bottom right of the website. This'll take you to your popup chat where you can contact all those counselors added to your list!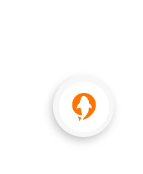 Remember, your messages are stored on the website & delivered live to the counselor. They'll be able to view them as soon as they're online!